Early December Winter Tour w/Turtle Grenade
Nathan Repasz and Glitches in the Night Sky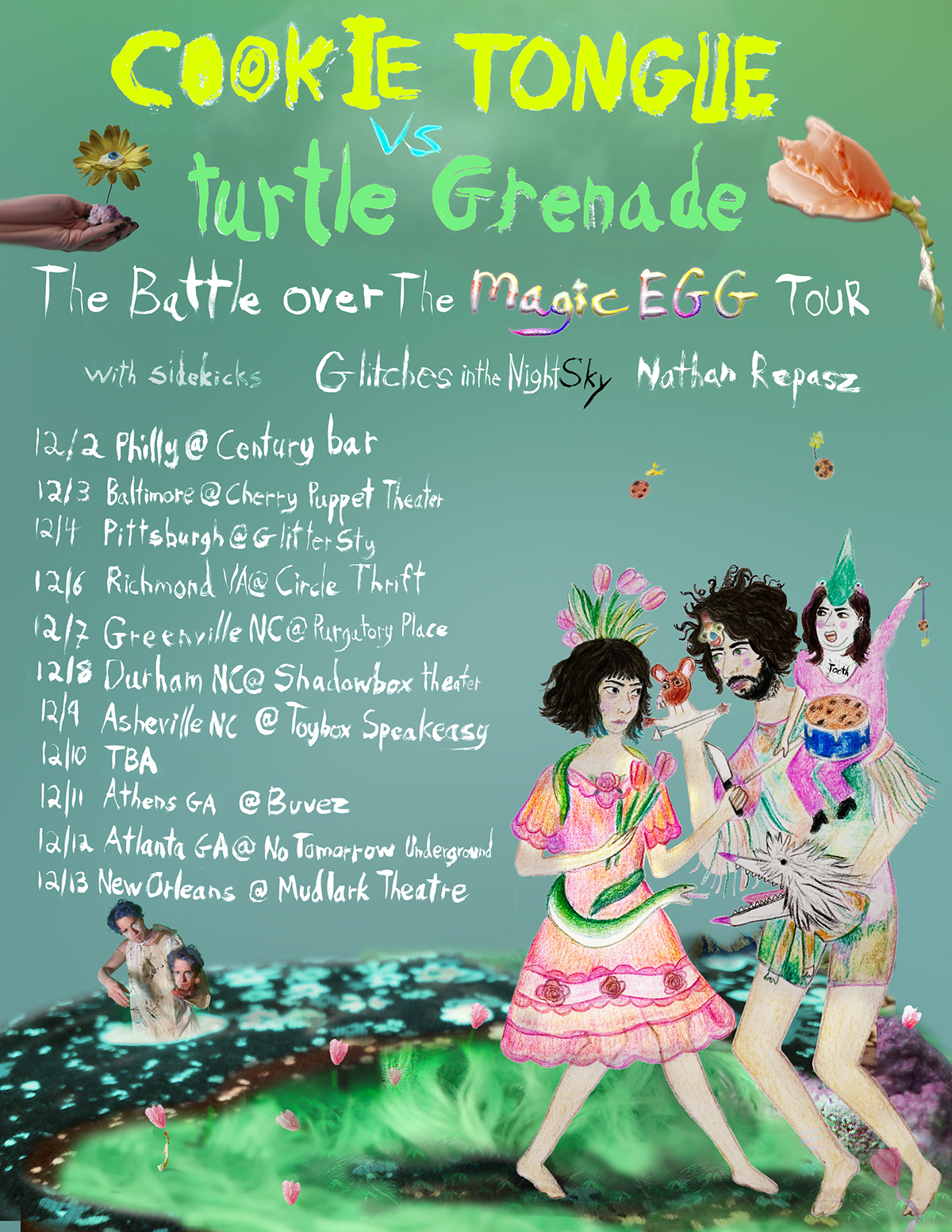 Dates and venues (Solo Tour):

5/28 Jersey @ Forest St. Fest
5/29 Brooklyn Kickoff Show @ Jalopy Theatre
6/3 Providence RI @ Red Ink Community Library w/pig
6/4 Vermont (Secret Show)
6/7,8 TBA - Montreal CA
6/9 Rochester NY @ Hammerspace w/Seth Faergolzia+More
6/10 Naples NY @ Whenland Womper III w/Seth Faergolzia+More
6/11 Cleveland OH @ Wizbang Theatre
6/12 Roanoke VA @ArtRatStudios
6/13 Johnson City TN @ The Hideaway
6/14 Athens GA @ Flicker Theatre w/Peepashow/Poose/TBA
6/20 Louisville KY @ Saintcatsoundhouse w/Emotron/Devin the Wizard/N Repasz
6/21 Lexington w/Emotron/N Repasz/Trance Dancer
6/22 Indy IN @ Healer w/Emotron/N Repasz/Trance Dancer
6/23 Cinncinati OH @ DSGN CLLCTV w/Emotron/Secret Shame/N Repasz+more
6/24 Morgantown WV @ 123 Pleasant St. w/Emotron
6/25,26 TBA Pittsburgh area
6/28 Homecoming Show NYC (full band w/special guest Lenna Pierce(Meaner Pencil))
+ FAUN FABLES @Rubulad 7pm doors





Tour poster



Soggy Miracle - New EP - Out 6/18 Listen to it here



'Cookie Tongue bequethed a Soggy Miracle' - Recent Press from The Deli Magazine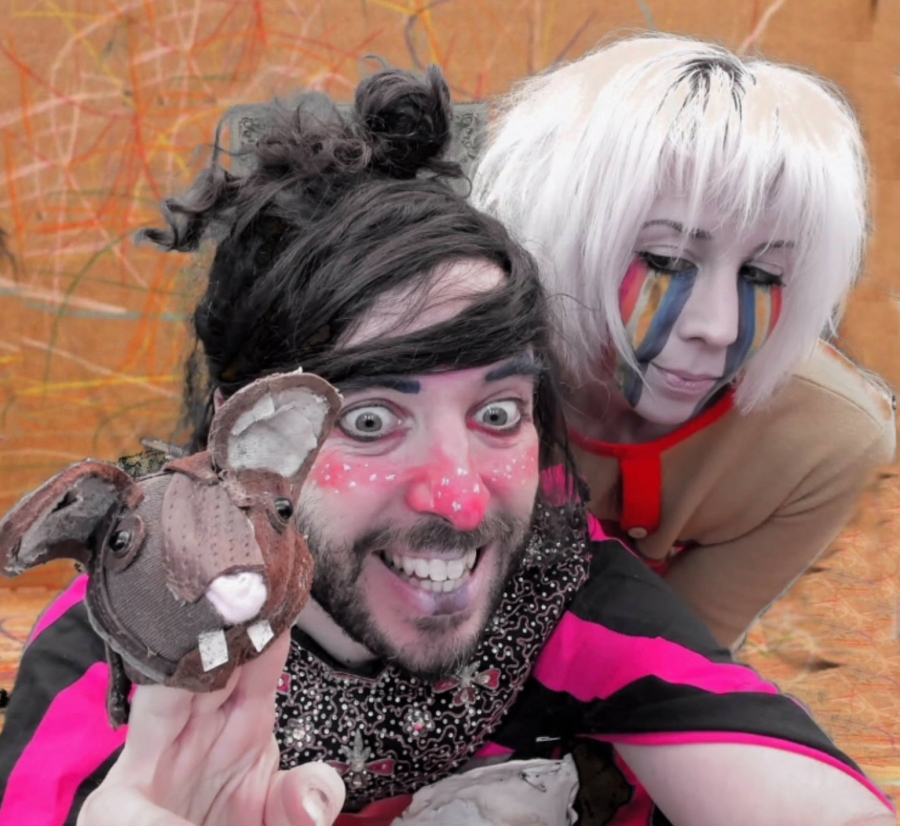 2021 summer tour with Larkin Grimm



Fringe Show Kaleidoscopic Bone House won a few awards on the fringe circuit!


Check Out what they wrote:
The Young Howze Theatre Journal
Asheville Stages


Check out our recent LP - Dream Seed Ceremony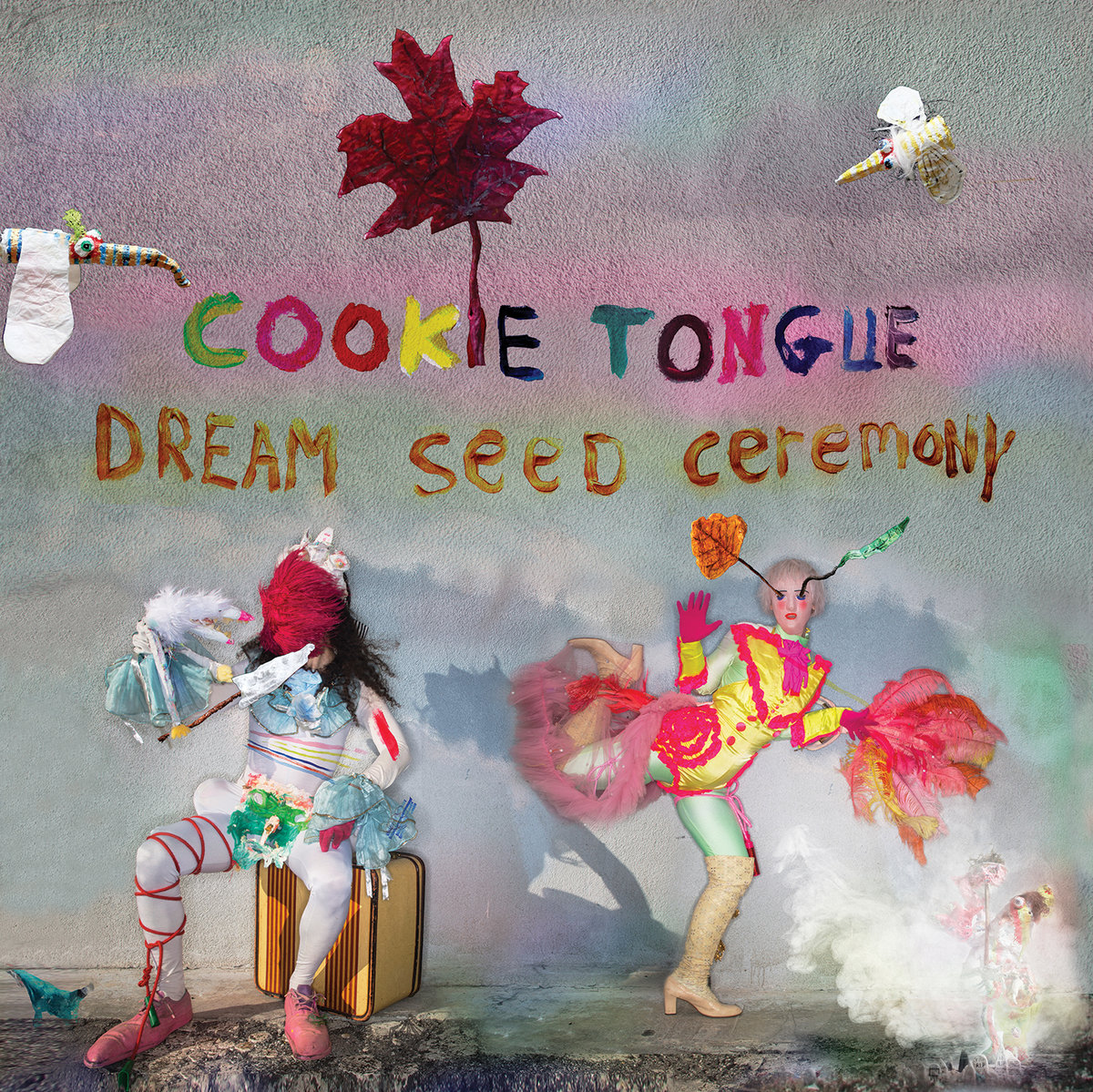 Cookie Tongue is a theatrical freak folk musical menagerie with puppetry, animation, butoh-inspired dance, and ritual magic, featuring original songs and whimsical interludes inspired by Cookie Tongue's surreal mythology, fairytales, childhood, ghost stories, and a sprinkle of the occult. Performed with guitar, singing saw, glockenspiel, organ, bells, drums, experimental percussion, and orphaned toys to send you tumbling down the Cookie hole, through sugar ash and rolling sleeves of starlight, "spellbound, tasting of a world just beyond."

Omer Gal writes most of the songs, sings, plays guitar, piano, and incorporates experimental loops and percussion. He also integrates his whimsical, other-worldly visual art in the show to create a full experience for the audience that envelops them in a phantasmic, transportive atmosphere. He is an eclectic musician but also an inventive multi-modal artist who works in 2d and 3d, animation and video, performance art, and puppetry. He also moonlights as a curious storyteller and patient teacher of feral would-be-woodland children.

Jacquelyn Marie Shannon adds vocals and multi-instrumental experimentation on singing saw, glockenspiel, wind chimes, hand-maracas, and buffalo drum. In addition Jacquelyn is a dance and theater ritual artist primarily inspired by Japanese butoh, which she has been performing for over 10 years, as well as German expressionism, avant-garde theatre, circus, magic, spiritualism, Americana, and the nostalgic mythos and mysticism of the southern USA.

Currently we are (on tour duo/trio):
Omer Gal - Vocals, Guitar, looping, more
Jacquelyn Marie Shannon - Vocals, Singing Saw, Glockenspiel, Butoh inspired ritual movement
Nathan Repasz - Drums, Percussion, Back Vocals
Chris Corrente - Bass
Eddie Raison - Electric guitar, Horns, Percussion

Title track from Dream Seed Ceremony




New Single out



2020 Winter East Coast Tour and Asheville Fringe Fest


We recently released 2 new music videos!



'Graveyard Song' (animated by Cookie Tongue Maestro Omer Gal)



Back in BK from our UK/EU summer tour!


Homecoming show at Secret Project Robot next Saturday Sep.1st


An album of freaky-folky magic and whimsy, puppet dreams, shadow grain, wooden spells and fairy ash on one phantasmagorical palette.




Music Video 'Flame Feet' off Orphan Arms





Our Wild Kickstarter video that made it all happen




COOKIE TONGUE BIO -





Official Music Video "Remote Control" 2014



The first release, Biotic Rituals, was recorded in San Francisco at Faultline studios and mixed at the Famous Dub Narcotic Studios of K Records in Olympia, WA in 2014. CT has played many venues in the Bay Area, NY, Israel and other cities around the world, such as Bottom of the Hill, Amnesia, Viracocha, Milk Bar, Yoshi's, Hotel Utah, ATA Theater, Gallery venues in SF, Pianos, Sidewalk Cafe, Tarot Society to name a few. frameborder="0" allowfullscreen>



"Cookie Tongue - what puppets would listen to if they had a favorite band"